News Update: Admissions for HK Students to Dulwich International High School Zhuhai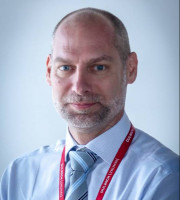 Our international students are stretched academically, in our English-speaking environment, whilst enjoying all that China has to offer. If you are a prospective international parent, I would ask you to take a closer look at what we have to offer.
- Andrew MacDonald-Brown, DHZH Director
In light of recent events and subsequent school closures in HK, Dulwich International High School Zhuhai has modified the admissions process for students applying from HK and internationally. Students applying from within HK and internationally do not need to travel to Zhuhai to attend a formal interview at the school with Admissions. All interviews can be conducted via skype/wechat. All standard academic testing will be coordinated with parents, guardians or schools.
Please note, the admissions criteria to Dulwich is unchanged. Applying students will be expected to meet the academic standards for enrolment to the School, and all students must comply with China law requirements for admission to an international school in Zhuhai.
"As an international day and boarding school, we support our students to achieve results that would place us amongst the top UK schools. Our alumni attend universities all over the world and we pride ourselves on achieving 'best fit' as well as 'best in world' destinations. We are delighted with our record of consistent, "Top in China" and "Top in the World" IGCSE and A-Level results, but we are more than this. We believe in a holistic approach to education and we develop the individual as a person. Our comprehensive programme of co-curricular activities, and focus on pastoral care and wellbeing, mean that our students not only achieve impressive academic outcomes, but also that they are prepared and able to thrive once they get there." Andrew MacDonald-Brown.