The designer of the school scarf, Antonio L

A brilliant accessory item has been attracting a lot of attention among the Dulwich Zhuhai community in recent days.
Without further ado, let's meet our young designer, Antonio L.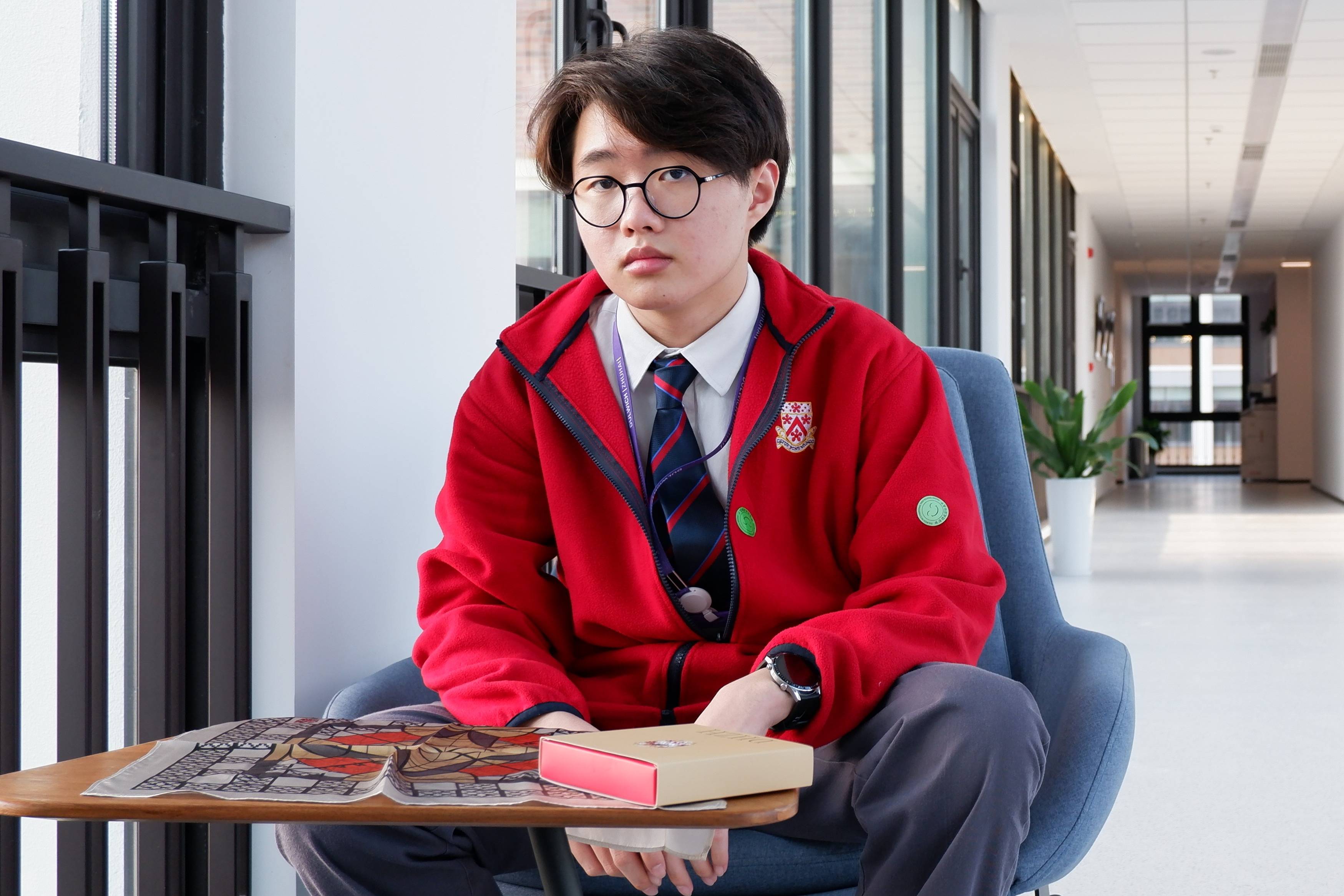 "It was a vague memory, but I felt that I've been accompanied by arts since I was born."
At his kindergarten age, Antonio often visited his neighbors', who were an artist couple. He remembered that they had gone to an art gallery together once. That was when and how he was first introduced to arts.
During elementary school, he was obsessed with the vivid stories and the fantastical scenarios presented in Japanese comics and cartoons. As the dream of becoming a comic artist started to sprout, Antonio spent substantial time in drawing and even shared some of his artwork with his fellow students in hard copies. Facsimile of the illustration on textbooks with entertaining elements was his main focus at that time.
"The textbooks are a bit too serious. I would like to express how I feel about the world in a chill and fun way."
At that time, Antonio had copied drawings and recreated hundreds of artworks. However, it didn't come to his mind at all, that the experience would have such great impact in his garment design in a few years later. And it is a shame that all those artworks were gone during a family relocation.
"The different silhouettes of traditional Chinese costumes on the textbooks have already taken root in me."
Deviating from his original plan
There was no concrete plan for pursuing his dream in arts back in that time. When not feeling accomplished in drawing comics anymore, Antonio was lost and just kept drawing aimlessly.
He once became interested in Physics and quantum mechanics, as well as philosophy, during his time at middle school. He conducted research in the principle of twin prime numbers and wanted to be a scientist or mathematician. He also read a lot and fell in love with the German classical philosophy. Immanuel Kant, Arthur Schopenhauer and Friedrich Wilhelm were his objectives of research. Writing was also something he devoted himself to.
"In terms of career development, I found that both scientists and mathematicians have relatively fixed academic destination. I'm not a fan of settling down in a fixed direction."
Back to arts, where the creativity flows boundlessly
Reading and art creation have always been in Antonio's daily life routine. However, garment design was not on his target list at the very first beginning.
It was the time on one art lesson when he was in Year 8, where his teacher asked the class to design a garment. The only relevant thing Antonio remembered at that moment was a fashion show he had watched, designed by the former Chief Designer of Dior, John Galliano. Inspired by the show, he thought outside the box and designed a suit with bold accessories and high-saturation colours.
He was astonished and amazed by his own art piece, but it's a pity that the manuscript was lost somehow. Ever since then, he was totally into garment design, and sneakers design was the initial focus, as it is sort of common for many boys or men at any ages to be a fan of sneakers.
Among all the designers for the big names of sports brands, Antonio spent some time in studying Yohji Yamomoto, which led to the change of his style to more simplified lines and strips. As a results, it took him less time in putting every single creativity on paper.
"Nowadays, it is more important to have ideas than only being a master with specific skills."
Karl Lagerfeld is another designer Antonio admires. Inspired by the hard-working spirit and persistence in art of Mr Lagerfeld, Antonio has been keeping the daily routine of garment design since Year 9. It is the normal case that tens of sketches come out before he goes to bed, and the manuscripts starts to pile up since then.
A new journey with DHZH, a new start with confidence
It was not Antonio's original plan to study art at Dulwich Zhuhai. He changed his mind to international curriculum after participating in one of the Open Day events with his good friend.
"Overseas universities focus more on the individual style and portfolio of art students, as well as the abilities to put creativity into practice."
Antonio didn't have much confidence in being enrolled by Dulwich Zhuhai, while there was not much time for him to prepare for it at that time. However, he is now not only a Y10 student, and furthermore, he has proactively signed himself up for designing the souvenir for the 100th day celebration of the new campus.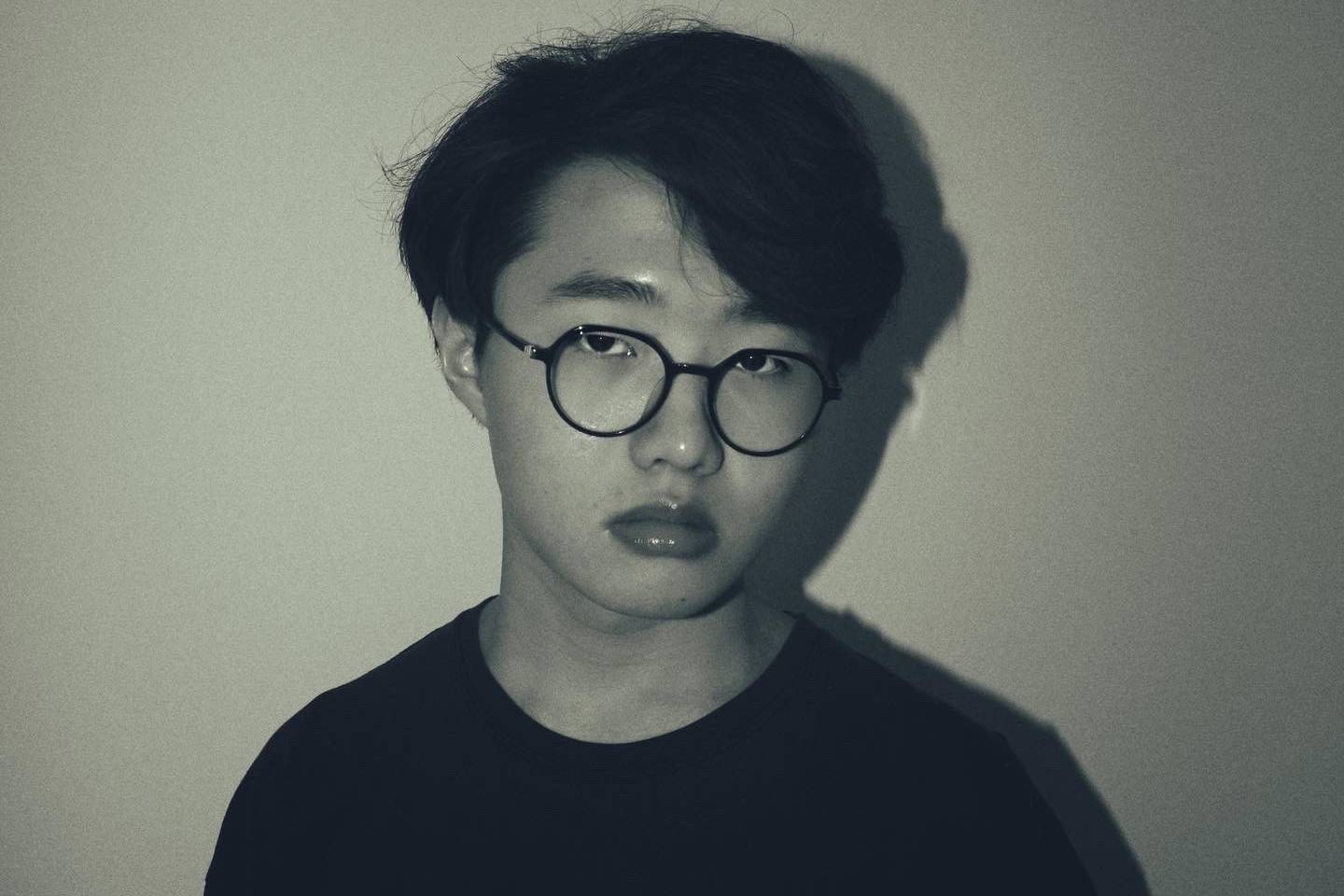 "It felt like some sort of meant-to-be coincidence, at the same time I feel very lucky to have many nice people who ever offered me a hand or an opportunity during the journey. Working hard to pursue my dream would be the best way of appreciation."
It is not an unusual case in Dulwich Zhuhai that a new Y10 student can be this confident and brave, and the opportunities to shine are all there. Students come first is not just a slogan for advocacy. It is the core philosophy which proves itself on every Dulwich student.
Antonio's journey at Dulwich Zhuhai has just set off. We look forward to more excellent work from him over the course of his study.