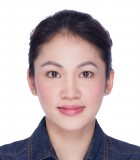 Valerie Tan
DUCKS Foundation Stage 2 Toucans Class Teacher
Dulwich College Suzhou
What attracted you to Dulwich College Suzhou?
I was very lucky I must say! I started off years back with an international kindergarten here in Suzhou and I got to know Dulwich through a parent, his child was in my class and at that time he was the Deputy Head of Dulwich. We started chatting and he was sharing with me about the Early Years start up at Dulwich and that was when I was offered a job here.
Do you expect to be here for a while?
Yes I should think so. I met my husband here and he has his work here and we like living in Suzhou. It is also not too far away from home, Singapore. So why not?
Are you interested in moving within the group to further your career?
For sure, there is no reason to say no. There are so many exciting things to do within the Dulwich group. I like to try new challenges!
How do you find the atmosphere among the teachers in the school? How involved are you with colleagues in other DCI schools?
The teachers here in Suzhou are very supportive amongst each other. The team spirit here is really strong and I am very lucky to be part of this strong team. The school is a busy place and it can be challenging to find time to meet with other colleagues within the DCI group. However, this year I had the opportunity to travel to Dulwich Beijing to take part in the Engaging Spaces visitation and it was an enriching experience for me to meet and share ideas with other colleagues in the group. I still keep in touch with them on WeChat!
How do you find student engagement in the school?
The children here in Dulwich Suzhou are active participants and they love to come up with new initiatives and suggestions. They come to school with excitement and always wanting to learn new things. The Green Tigers children (eco-council team) in DUCKS are passionate about looking after the environment. They are proud to be part of the sustainability team and I can always see them sharing their caring of the Earth ideas with the other children.
How much interaction do you have with parents?
I get to see some parents everyday, the interaction happens on a daily basis. For those whom I do not get to see much, we communicate with each other through the class WeChat account, email and on Seesaw- our online learning platform.
Do you think there is anything different about working for Dulwich compared to other schools you have worked in?
I have worked in other schools and they are much smaller compared to Dulwich. I think in any organization, teamwork and communication are very important. I have had experience in other organizations where communication was not very fluid and that did not help the school to function at its best. Here in DUCKS Suzhou, we have a strong team of educators who cares for children and we are always happy to share our experiences and challenges with each other. Most importantly, we share the same learning and teaching pedagogy and that is definitely one of the reasons I enjoy working in this school.
How do you find living in China?
China is a lovely place to be in, it is safe, comfortable and the people here are very friendly and helpful. There are so many beautiful places to explore in China. You can find everything here and if you cannot, there is always Taobao to rely on. Alipay or Wechat pay is widely used here, it is a cashless country! I guess speaking Mandarin has helped me a lot in getting to know the country and people better.
---