A Student Leader Who Rocks in Sports
What kind of abilities are required from a student leader?
Outstanding eloquence and personal charisma in leadership? Having a wide range of hobbies and being proficient in multiple skills?
Taking on an important role in the student council would be busy for one. How to make a balance between the academic performance and various duties as a student leader at the same time?
Kim, a Y13 student from Dulwich International High School Zhuhai, has provided the best answers to these questions with his own experience. He is not only the former Head Boy of the student council, but also a brilliant athlete. In addition, he is a well-known straight-A/A* student at Dulwich Zhuhai with three conditional offers from universities ranked in the QS top 30.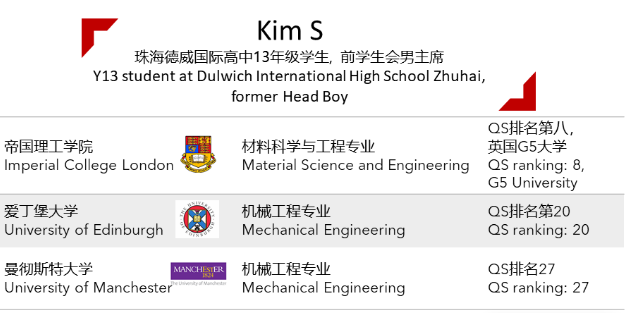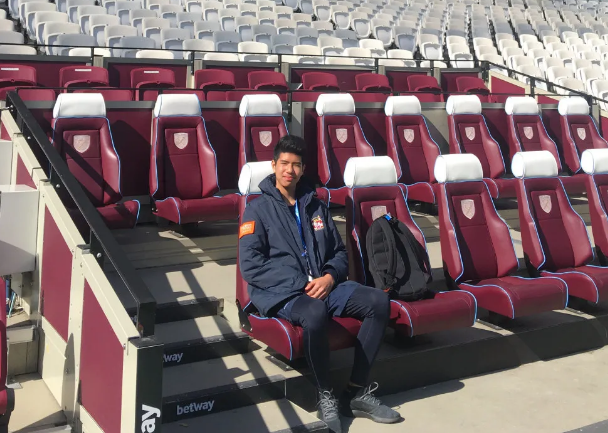 Growing up to become a student leader
Coming to Zhuhai from Malaysia, Kim is an outgoing student, who enjoys exchanging ideas with people and spending time with friends. After joining Dulwich Zhuhai, his leadership talent began to develop.
In Year 10, Kim joined the Sports Leader Co-Curricular Activity (CCA) club. Encouraged by Mr Austin Sweeney, Director of Sports at Dulwich Zhuhai, he has successfully organised an Inter-House Sports competition, while he was only new to the school. It was through this experience, which Kim recalled to be challenging, that his leadership potential was revealed.
"It was clear from the moment he arrived in Y10 that there was something special about Kim. We have watched him grow into a young man throughout his time at Dulwich Zhuhai. He has maintained his core values of humility, integrity and determination. He is polite, and always smiles." said Mr Sweeney.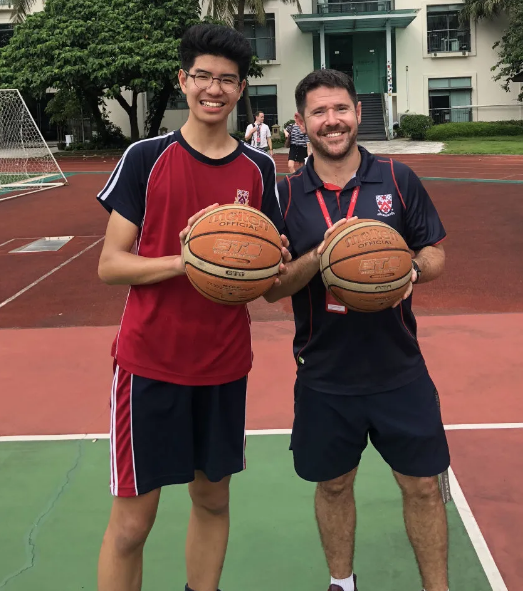 At the end of Year 12, Kim was elected to be the Head Boy of the Student Council. He did not become arrogant for taking on a leadership role, but was more humble and diligent, dedicated to serve other students better on this larger platform.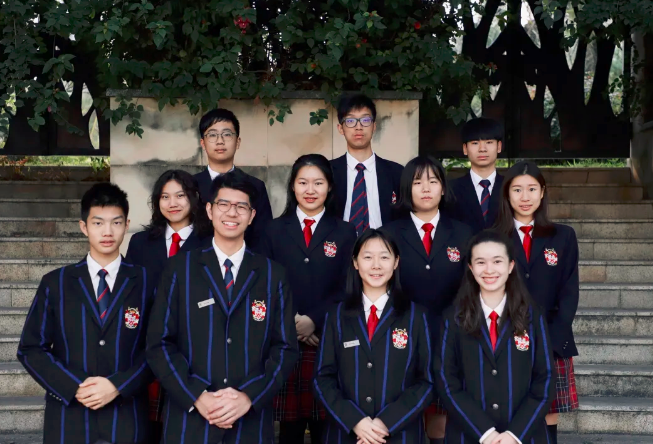 The most impressive experience for Kim was the 2020 Halloween party.
Halloween parties of Dulwich Zhuhai often take place at the end of October each year. Cooperating with the Head Girl of his time, Kim started to prepare for the 2020 Halloween party since early September. They grouped together more than 20 members of the Student Council to design a creative event plan, in the hope of carrying out an unprecedented Halloween for the school.
"During those two months, we conducted numerous brainstorm sessions for an impressive experience. We worked as a team on a lot of details, such as agenda design, budget and manpower allocation. As a result, the school was decorated with traditional holiday accessories and we successfully offered a series of activities for the students, including escape room, performances, pop-up coffee bar and charity crowdfunding. The most special feature was the mechanism for party entry that we created - a Halloween bracelet as the party ticket, which increased the sense of participation among students." recalled by Kim.
The party was such a success. The students commented it as the most well-planned and interesting Halloween event in recent years.
"Although there's still a lot to be improved, we are very proud that this is the first cooperation within the new Student Council and we met our expectation. For me, I'm happy that both my leadership skill and confidence have been developed to a large extent."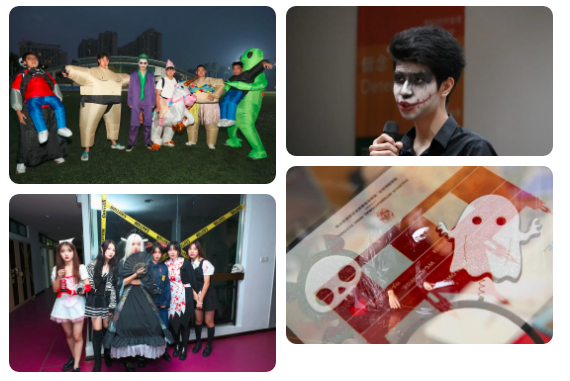 The annual Dulwich Student Leadership Conference offers the opportunity for student leaders across all Dulwich schools to engage and exchange ideas in leadership skills development. As the Head Boy of the school, Kim attended the conference, met with other student leaders and learnt different leadership styles and experience from each other. The conference allowed him to further improve his leadership skills and accumulated knowledge in student affairs management.

Taking on a specific role in the Student Council requires a lot of time and efforts. Did it take up much time from his study? Kim's answer is negative.
"Being engaged in various roles and activities has improved my abilities in multi-tasking management. Dulwich respects every student's choice. The school encourages students to develop their personal advantage by offering guidance and freedom in active learning and co-curricular practices. I have a wide range of hobbies. I want to take part in all and maintain good academic results. It is very important to manage my own timetable well. Sitting at the role of a student leader has taught me how to weigh and balance between different assignments, by improving efficiency and optimising time management. These soft skills will not only make my work at the Student Council more efficient, but will also benefit me in my future career and life."
A Badminton guru: sports benefits my whole life
Kim is a genuine talent in physical activities. Born in a country which is famous for badminton, he fell in love with this sport at a young age, "I have made a lot of life-time friends and improved my communication skills by playing badminton, as you have to play in pairs. I also learned to calmly accept success or failure in a competition."
Kim has been dabbling at various sport activities at Dulwich Zhuhai. During his four years in Dulwich, he established the badminton CCA club and actively held Inter-school and Inter-House competitions, encouraging students to fight for their best and experiencing the beauty of badminton. In addition, he participated in different events at the school's Sports Day and external competitions, including high jump, basketball, football, and relays, where his talent and skills are fully demonstrated.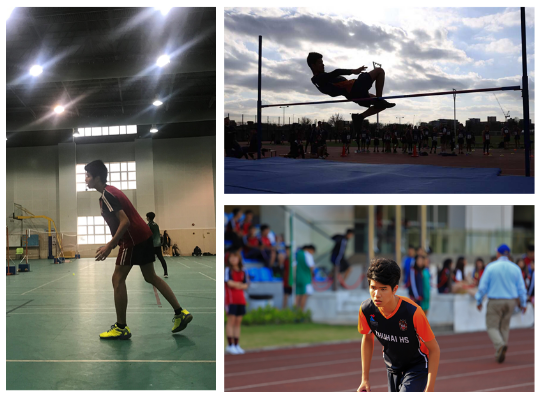 "Physical exercise comforts me a lot when feeling upset or under pressure in my study. Playing badminton can make me feel completely relaxed both physically and mentally. It then enables me to be back to my study with more concentration. I hope to introduce sport and its benefits to more people."
Kim has represented the school in no less than three sports in the Pearl River Conference. He also joined the 2019 Dulwich Olympiad celebration in London, as one of the student representatives from Dulwich Zhuhai. He won two Golds in men's single in badminton and in 4x400m relay respectively. At the same time, he was also an integral part in the basketball and football teams.
"The students are from different countries and with cultural backgrounds. Attending the activities allows me to embrace a broader vision and multi-cultures in an international environment. All prepares me well to graduate and live worldwise in the future. I'm confident to achieve more success around the world with the abilities and skills acquired in Dulwich. "
Identifying his major for university study
In addition to badminton, Kim is passionate in building toy bricks since he was a child. There is an imperceptible connection with the majors he is about to study at university - material science or mechanical engineering.
"I always like to take a deep dive into the structure and the functional principles of an object. Whether it is block building or the internal mystery of a machine, I am always fascinated by studying the structural details." Kim also mentioned that he once did in-depth research on the materials and structure of a badminton racket, and put the experience in his personal statement for university application. The observation is one of the reasons of being accepted by his Dream School, the Imperial College London.
Mr Sweeney has full confidence in him.
"Kim is one of our many inspirational students here at Dulwich International High School Zhuhai. He is an outstanding badminton player, an all-round great athlete, as well as a brilliant student leader. We wish him the very best for his next step at Imperial College London."
It is not only the opportunities throughout his life, but also his positive personality that has shaped him for the dual roles of a student leader and a sport star. Both will help to lead Kim to a bright future.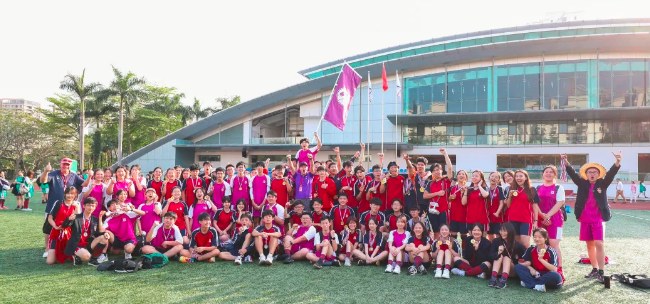 Kim with the Alleyn House at the Sports Day