A First Violin Who Aims to be A Producer
What can one benefit from playing a musical instrument? It helps one appreciate the art of music, develop resilience and brings one applause and recognition from others.
Leon, a Year 13 student at Dulwich International High School Zhuhai, is the First Violinist of the school's Orchestra. He has been performing for various occasions domestically and internationally. However, he is more fascinated by the creative, production and effort behind the scenes.
Overcome stage-freight and enjoy the spotlights
Leon started playing violin when he was five years old. He also introduced himself to a variety of different instruments, including flute, guitar and drums. He believes that music could represent numerous diversities in things. "There are many different styles of music, such as romantic, electronic and rock. Each style has its own character to attract different audience." Reminiscing about all the years of study and practice, he said, "I embrace both the rigor and joy that come with the melodies when I practise. The more impressive the songs present, the more efforts and dedication required from your practice. My self-discipline and patience have improved over the years with music. And I feel so accomplished."
After being engaged in more and more performances, the young musician, who used to be extremely shy and nervous on stage, has become more confident and enjoyed the spotlights.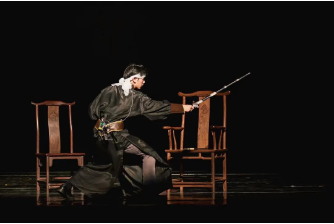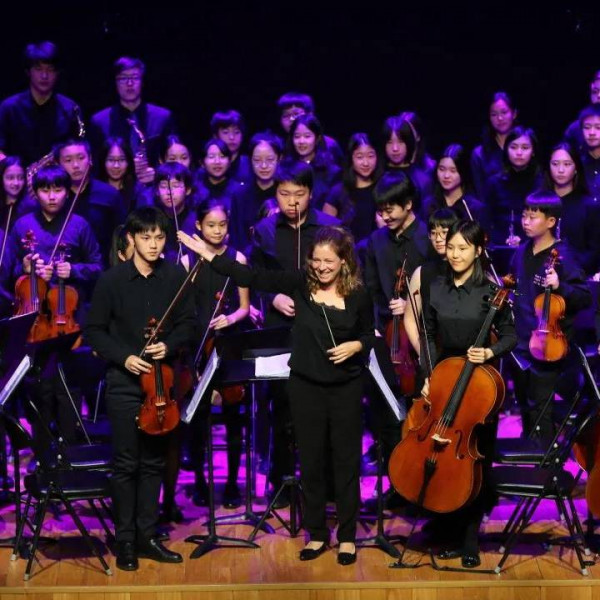 Dulwich nurtures the dream of music
During his time with Dulwich Zhuhai, Leon was provided with a great mix of opportunities as a performer, including the Founders' Day and Christmas concerts at the campus, the charity event for the community, as well as the Dulwich Festival of Music (DFM) in different cities around the world. The DFM is an annual music event that brings together talented Dulwich musicians from all over the world. Leon was once impressed by the violinist from Dulwich Shanghai and the drummer from Dulwich Seoul. It was not only because of their proficiency with their musical instruments, but also the concentration and hard-working they put in daily practice before getting on the stage.
In addition to violin, Leon had a chance to play the drum set for the first time at Dulwich Zhuhai, leveraging the musical facilities and rehearsal rooms at the campus. "The school encourages all students to try engaging with musical instruments, no matter if it is your first time with it, or you are looking to be at a professional level. One can always find a spot in the rehearsal room. Many of my schoolmates have developed their interests in music ever since."
Leon has his own way to keep a good balance between academic development and co-curricular activities. While preparing for his Zhongkao, Leon put aside his music for a while. After joining Dulwich, he was invited to performed at various occasions, where he was able to resume his time with music. It was his routine to spend at least 1-2 hours every day practicing on his own. During exam seasons, Leon will only play music during weekends, prioritising his study for the exams. The time management skills Leon developed at Dulwich Zhuhai has been keeping him flexible on multitasks.
Unfolding a career of music producer
Leon's excellent achievement in music provided him the opportunity to knock on the door of five prestigious universities in the UK. It was one of the key elements to his success in university application that his music teacher carefully went through every detail of his essay and guided him on prioritising his school options.
Leon has clear goals for career development. He prefers to work as a producer, an audio director or a composer, instead of being on the stage, while taking his academic knowledge and performance experience all the way to university, to a next level.
He also shared his observations and insights on the domestic entertainment industry, "Number of followers and online traffic are the major focus in China's entertainment industry in nowadays. Many blockbusters have emerged with large success in a pretty short period of time. Despite the previous experience of on-stage performance I have, I hold the belief that behind-the-scenes positions matters a lot. Only through persistent backstage work, would the performance be continuously successful. This is what I am passionate in and the direction that best suits my desire and personality."
As the graduate student who is about to start his new journey, Leon would like to offer some advice to the Dulwich students, "Interest is the best teacher. Explore and stick to your forte. You will be distinguished from the others while you are clear on your aim for the future."