Moving to a new campus is an exciting new beginning for Dulwich International High School Zhuhai, so was the journey of designing it.
What are the principles that we applied to when designing the new campus?
Mr Richard Barnard, Managing Director of Dulwich International High Schools and one of the core founding members of Dulwich Zhuhai, is happy to share some of the key factors that Dulwich College International (DCI) considers essential to the planning of a new learning environment, while cooperating with our local partners Huafa Education in the design of Dulwich Zhuhai's new campus.
Campus Environment
Welcome to the Dulwich International High School Zhuhai Hengqin campus.
Read More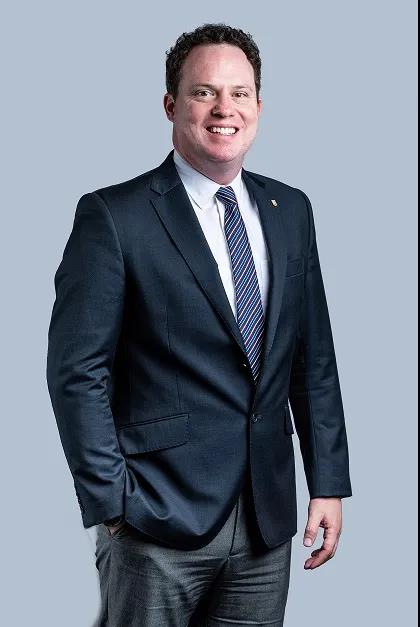 Richard Barnard
Managing Director, Dulwich International High Schools, Dulwich College International
School Development Director (China), Dulwich College International and Dehong Schools
Richard Barnard has worked with DCI since 2004 and has focused on the development of new schools and learning centres for the Group over the past 17 years. Personally, Mr. Barnard has led the opening of Dulwich Colleges in Suzhou in 2007, and Yangon in 2016-2017, the Dulwich International High School in Zhuhai in 2010, and Dehong Schools in Beijing and Xi'an in 2019.
Before a Dulwich student arrives, before a lesson is taught, a new learning environment must be well-designed to ensure it supports the educational learning objectives.
A healthy and active environment that inspires teaching and learning
First and foremost an education building must be designed and built with the wellbeing of students and staff at its core, offering a healthy and active environment in which to promote the highest standards of teaching and learning.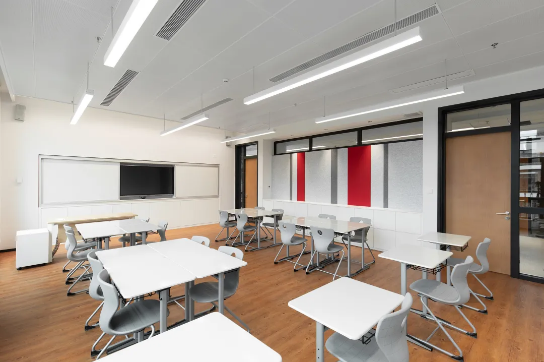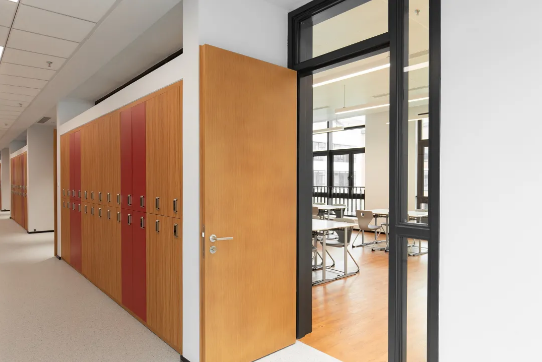 The learning environment matters greatly in impacting a student's 'health, thinking and performance', and therefore our new campus is designed around the question of 'is this the right thing to do for the wellbeing, development, and performance of our students'?1
The essential relationship between student wellbeing, architectural design and heightened academic performance must be at the heart of the interior design. As a guideline, all DCI schools follow the principles issued by Harvard University's School for Public Health (schools.forhealth.org):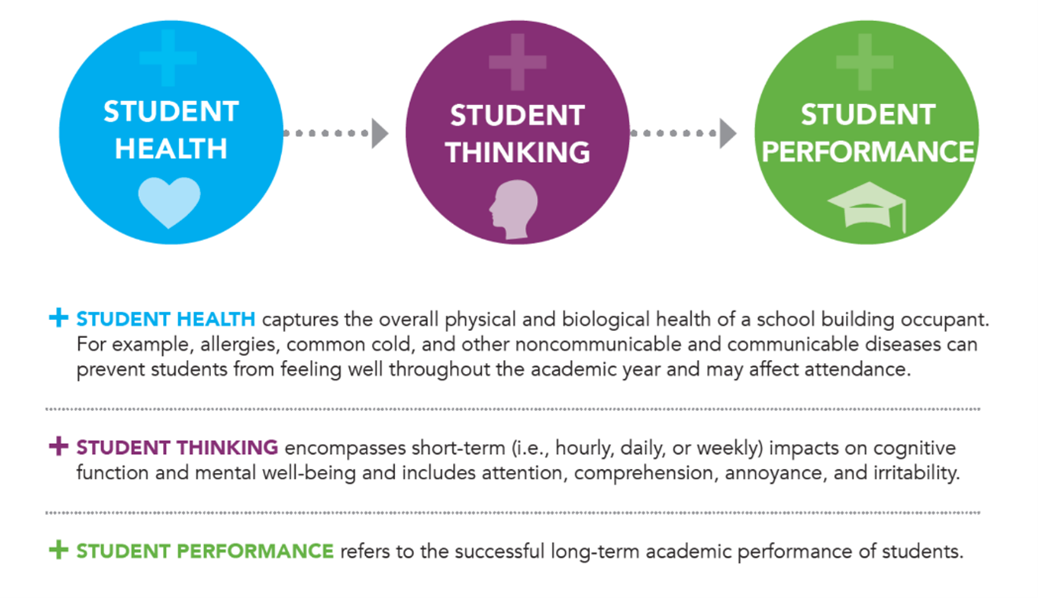 The requirements and behaviours of our Dulwich Zhuhai students are at the heart of our design process. Our vision is to create learning spaces that engage and support our students to develop and enjoy their learning and socializing activities.
To reflect the maturity of international high school students, the campus is also designed to reflect the learning environments that they will experience in their future universities, overseas.
The interior design articulates the latest research into the positive outcomes of inquiry-led learning environments, positioning cross-disciplinary areas of science, art, research, design, and engineering in close proximity.
Such environments are proven to encourage students' development of multi-faceted solutions, they support teamwork and collaboration, whilst offering the opportunity to pursue individual learning and leadership. From our branded SE21 STEAM suite, multi-cuisine dining hall, recording studio, blackbox and auditorium theatres, indoor gymnasium, to science labs, art classrooms, and library – the Hengqin Campus offers it all.
A green campus that connects with nature
Outdoor areas should be considered part of the learning environment and utilized as much as possible. Recognising that students are increasingly disconnected from the natural world, leading sedentary lifestyles, we believe that students have the fundamental right to learn and relax in a natural environment, as this creates an empathy with nature and also enhances their wellbeing.2 We recognize that learning outside the classroom brings health and developmental benefits3.
This approach to building design is showcased by Dulwich's belief in Biophilic design principles. In architecture, biophilic design is a sustainable design strategy that aims to reconnect people with the natural environment.
For our Dulwich International High School Zhuhai Hengqin Campus, the application of biophilic design can be summarized as:

Our commitment to nature is showcased by the roof gardens that highlight our Hengqin Campus. Each floor of the building has direct access to a sky garden, enabling all students and staff to benefit from frequent connections with nature. The courtyard gardens are designed to echo the traditional campus layouts of schools and universities in the UK.
Benefitting from Zhuhai's subtropical climate, the school has planted a variety of seasonal flora, to ensure our campus blooms with verdant natural flowers, leaves, fruits and seeds throughout the year.
Students come first, safety comes first
Students' safety and wellbeing are of paramount importance in all Dulwich schools.
The materials used for interior decoration and our furniture are all selected and tested for their environmental quality, to ensure that they exceed national standards and contain very low if not zero trace elements of harmful chemicals that can cause pollution.
The areas of carpet are reduced to ensure the floor is easy to clean, disinfect, and to reduce the risk of allergies and irritations that can be caused by carpet mites and dust.
Our Campus benefits from an air filtration system that not only conditions the temperature and humidity of the air but also cleans it to ensure that the indoor air quality is as fresh and healthy as possible, even on days when the outdoor air quality is poor. Professional indoor air quality tests will be conducted, strictly following the GB/T18883 standard, to make sure all buildings are safe for students and staff to commence their study and campus activities.
A new landmark for international high school education in Zhuhai, a campus for the future
The architectural design of the Hengqin Campus combines aspects of Dulwich College's historic buildings in London, with expressions of the Southern Chinese Lingnan style. It is a campus with a unique inspirational character: rooted in the culture of Zhuhai and southern China, yet reaching beyond to the leading universities worldwide, reflecting the school's motto: building bridges to the world.
The Hengqin campus is purposed-designed and built to be a sustainable, innovative and sensitive flagship for international schools in the Greater Bay Area. It is not just a campus for the new school year, but a campus for the future.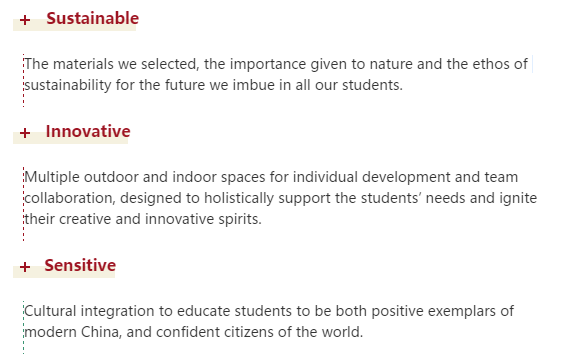 This new chapter for Dulwich Zhuhai is about to commence. Stay tuned and be prepared to experience the excitement with us.