More Wins in Global Chemistry Contest
Dulwich International High School Zhuhai has once again received a number of awards from a highly respected global chemistry competition. We are proud to share the good news to our community that a group of our students from Year 10 to Year 12 have achieved brilliant results in the Canadian Chemistry Contest (CCC), including three Gold medals (national top 10%), one Silver medal (national top 25%), three Bronze medals (national top 35%) and four Regional Honorable awards.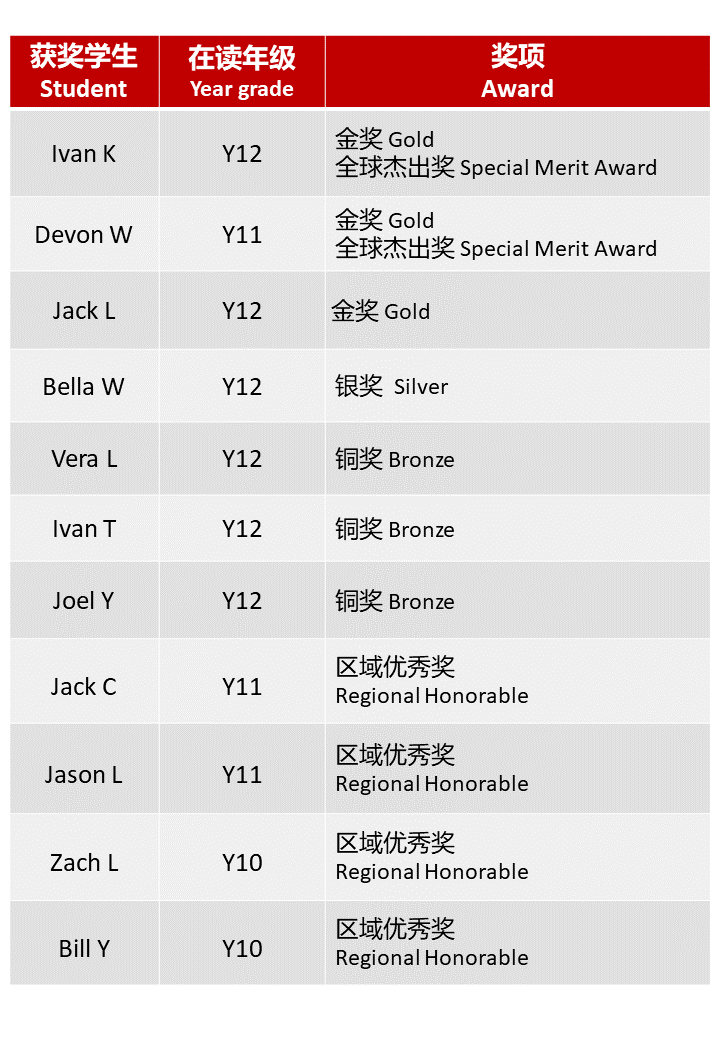 The two gold winners, Ivan K from Year 12 and Devon W from Year 11 have both received the Special Merit Award with scores that are much higher than the average and reach top 20% in the region. There are more than 5,000 student participants from China and Canada this year in this intensive competition. To achieve any global awards, Chinese students have to get better results than the Canadian students who are ranked top 10%.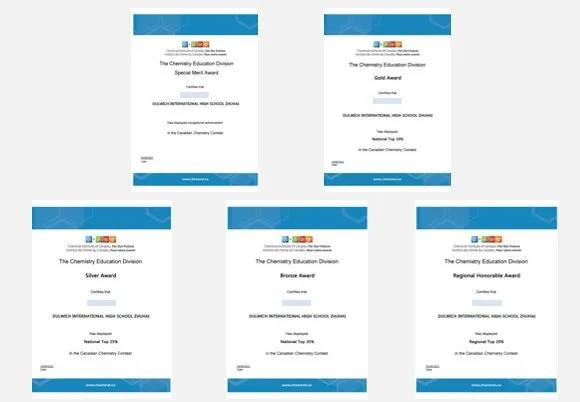 Together with their Chemistry teacher Mr Shah, Dulwich Zhuhai students have been preparing for this April competition since September 2020. In addition to developing their academic knowledge and experimental abilities through hands-on lab research, our science teachers have extended the teacher-student engagement with co-curricular activities, conducting extra reading and practice on relevant topics.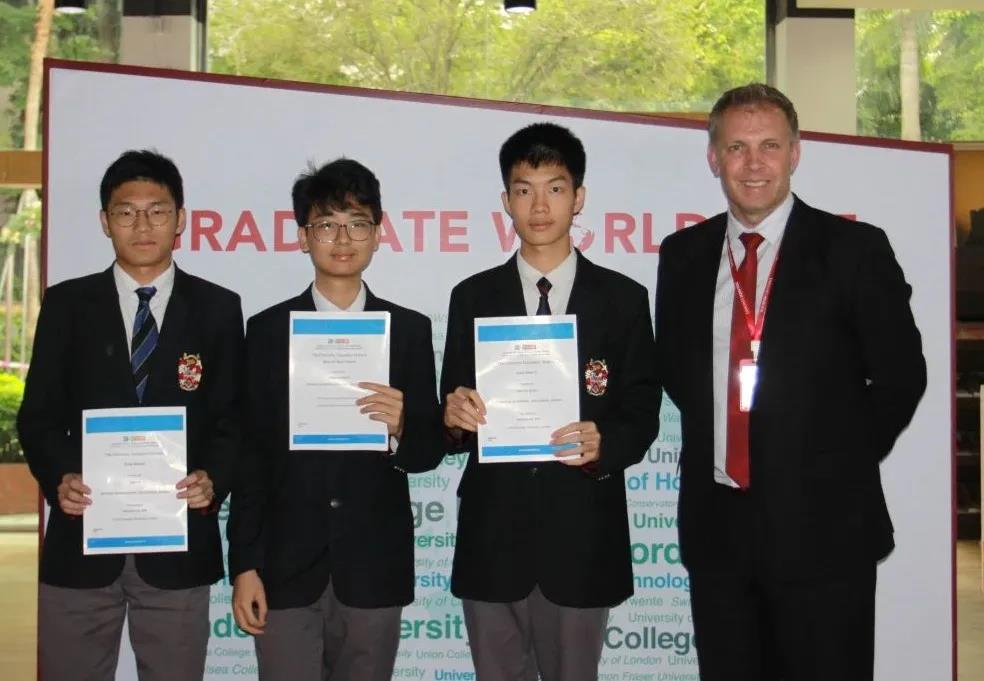 "Participating in CCC not only gives them an opportunity to be invited to the Canadian Chemistry Olympiad (CCO), but also a ticket to apply for science majors in prestigious universities. I am happy for them to achieve this success where they put much efforts in." Chemistry teacher at Dulwich Zhuhai, Mr Shah mentioned.
Congratulations to our brilliant chemistry students. We look forward to more good news in other competitions in the future.
About Canada Chemistry Contest
The Canadian Chemistry Contest (CCC) is hosted by the Canadian Institute of Canada (CIC) and is one of the most influential chemistry competitions in Canada. It aims in fostering an appreciation of chemistry as a career for talented young people and promotes national excellence in chemistry at the high school/cégep level. The CCC is intended for the top 10% of Canadian high school and cégep students under 20 years of age taking chemistry.
At the same time, CCC is also a national pre-selection for the Canadian Chemistry Olympiad (CCO). Participants with outstanding performances can be invited to enter the Canadian Chemistry Olympiad National Final, and then be selected for the Canadian Chemistry Olympiad National Team to participate in the International Chemistry Olympiad (ICHO).