DHZH 2021 Graduation Ceremony
The Graduation Ceremony of Class 2021 of Dulwich International High School Zhuhai took place on June 11. Putting on their graduation gowns with red silk ribbons, the graduates of Class 2021 celebrated their achievement throughout the four-year high school life together with their teachers. It was not only a milestone for the students, but also for the school, as they are the last cohort graduating from the current campus. With over 250 offers from universities around the world, the Class of 2021 is now ready to take the step into a new chapter of their lives.
When taking a look back, the graduates have been through various challenges under the global pandemic, such as the lockdowns and travel restrictions. They managed to adapt to virtual classes immediately and have achieved a lot with their efficient and active learning skills. Their parents attended the ceremony by watching livestream broadcasting, following the restriction on large-scale events in Guangdong Province, sharingthe same joy and excitement with their children.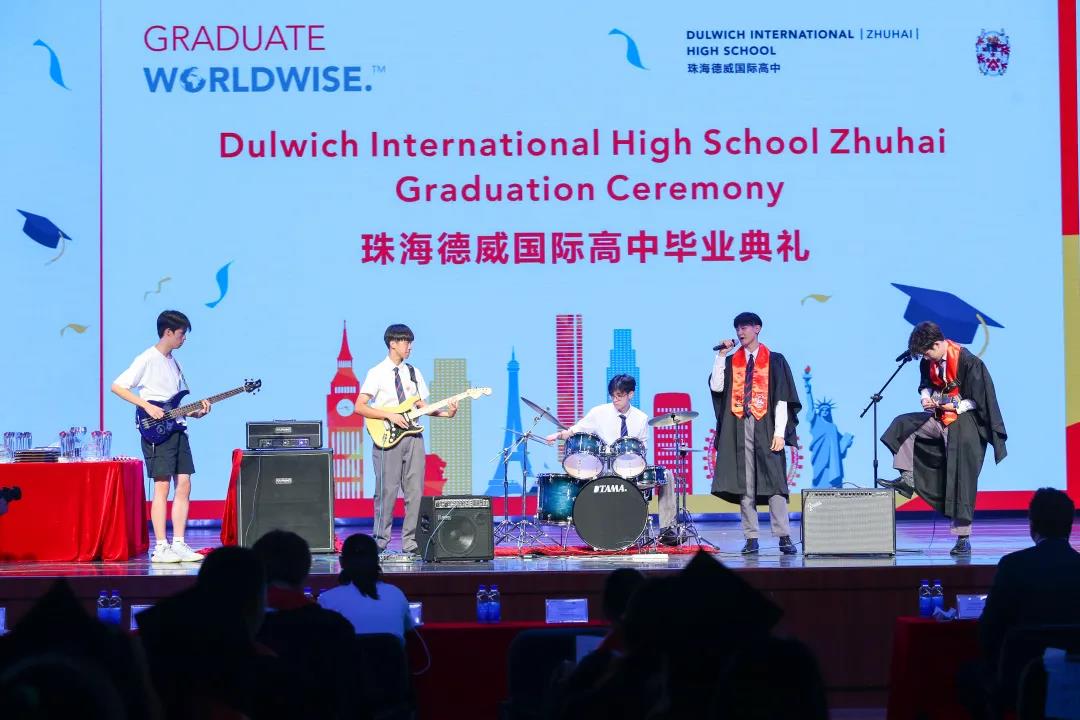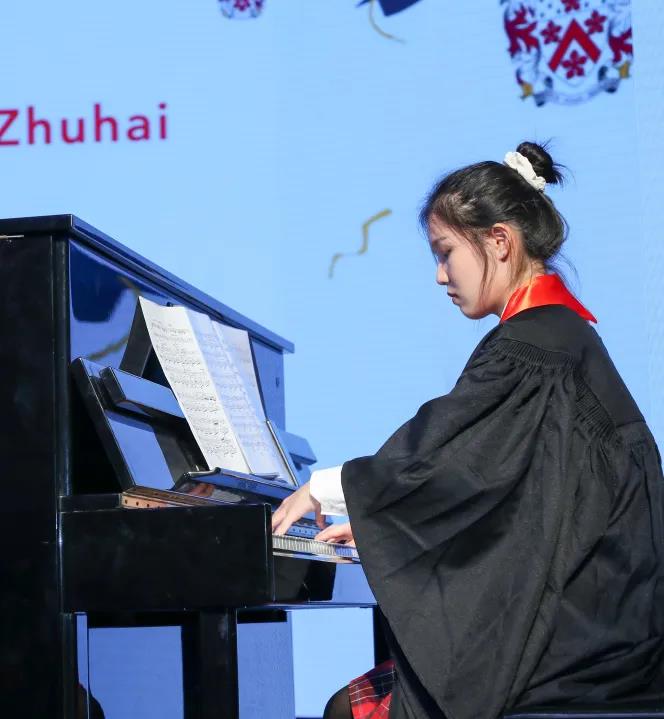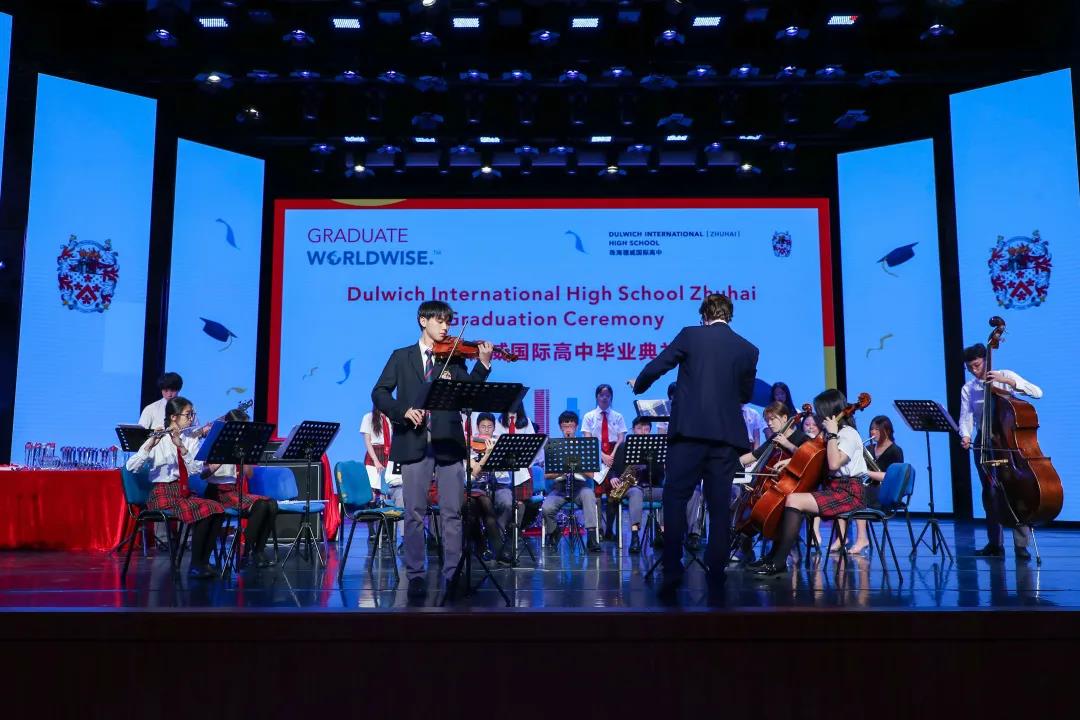 Mr Matthew Conn, Director of Dulwich International High School Zhuhai, gave his best wishes to the graduates in his speech, "Your time at Dulwich Zhuhai will mark an important phase in your life. It is more than your IGCSE or A-Level results – for which you worked hard and for which you should be duly proud. It is more than the co-curricular activities – where you discovered and developed your own interests and competitiveness. It is more than your university offers – which demonstrate and validate the belief that some of the world's finest educational institutions have recognised in you and your future. It is more than the friendships and bonds you have formed and nurtured amongst your classmates, your fellow boarders, your teachers, the dorm ayis or even the security guards. On behalf of the school, I appreciate each one of you, for being a part of the solid foundation where the school has built its success. I wish you all the best in the future, wherever your path takes you. And you are always welcomed back to Dulwich Zhuhai, sharing your success of living worldwise with us."
Two student representatives walked everyone through some of the most impressive experiences of their campus lives and shared their feelings on ending their high school years.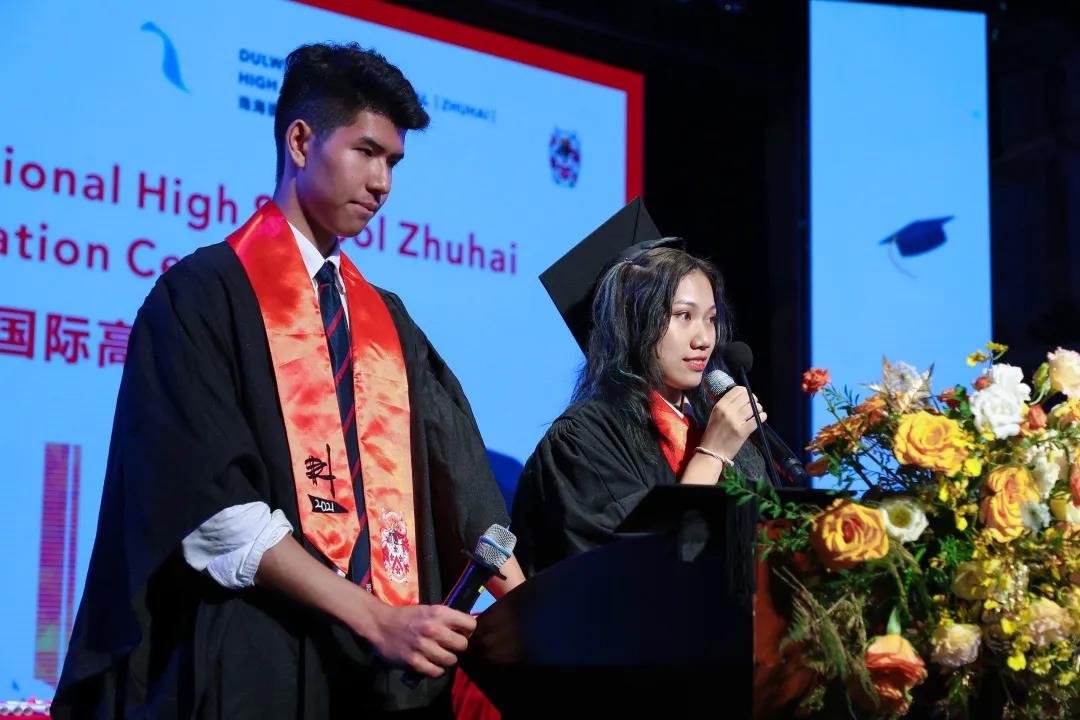 Carly K said, "High school finishes in a matter of flash, however we have undoubtedly gone through plenty of precious moments together, which can't be phrased into a sentence, a page, or even a book. For me, high school was not all fun. Knowledge, friendship and positive outlooks which are cultivated through high school, are the ones which I wish to take away. In high school, we discover various aspects of who we are and learn how to be ourselves. Now, at this transitional moment of our lives, it is not the end, but a very new beginning of our unfolding future."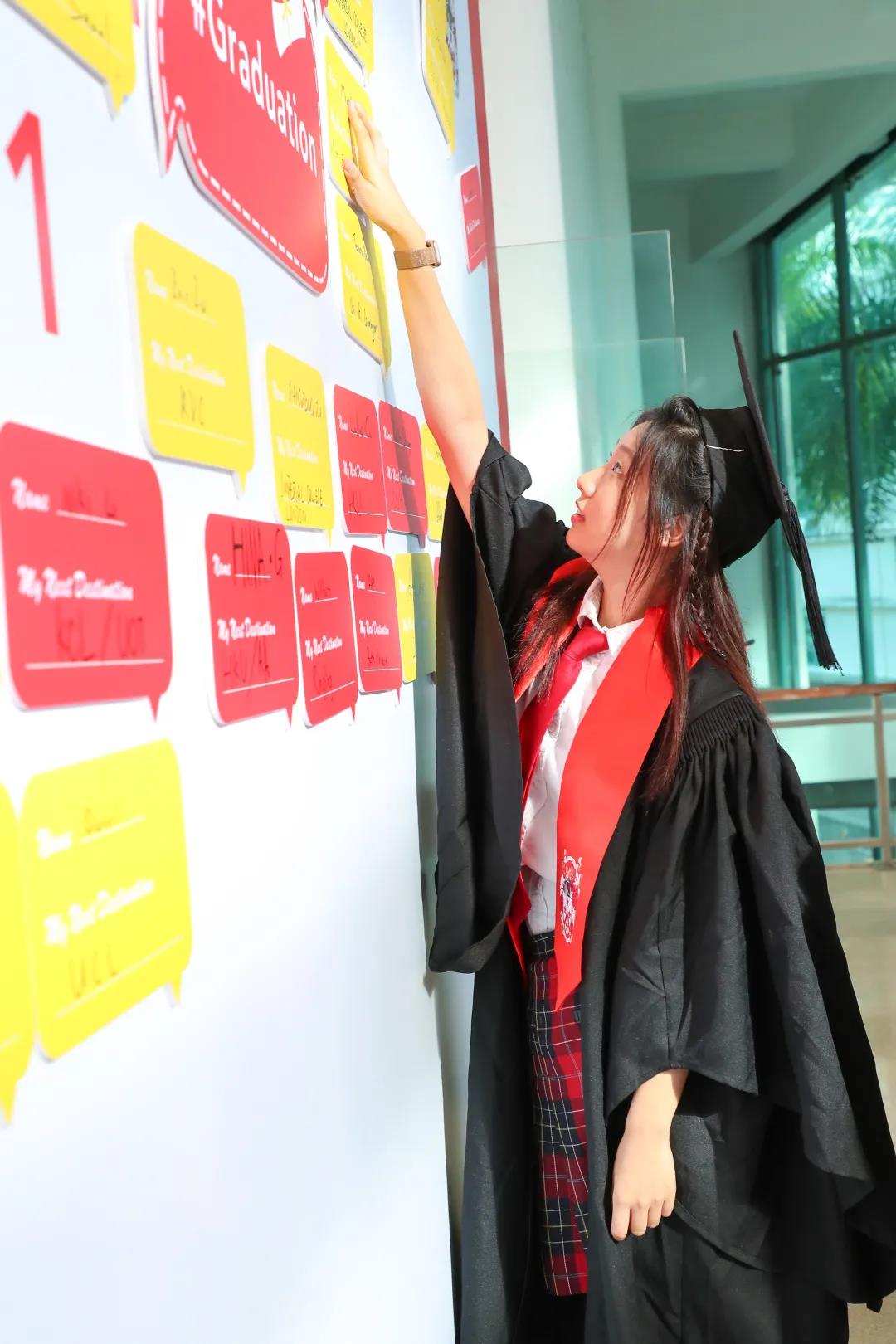 "Starting here today, we are at the crossroad of our lives, moving on from high school. I want all of us to move on with pride and honour. Year 13 is a year I want all of youto reflect on, a year where all external events were cancelled under the global pandemic. We successfully organised our own competitions and performances, united the community in our own way and set a benchmark for the juniors. We should be proud of the achievement we made together, and continue to be proud and confident in the future. We should also be grateful for everything we have and everything that took you this far." said Kim S.
A gift from the parents of the graduates was presented at the ceremony. It was a statue of Terra-Cotta Warrior, representing the appreciation to the school from the parents, as well as their blessings to the new campus.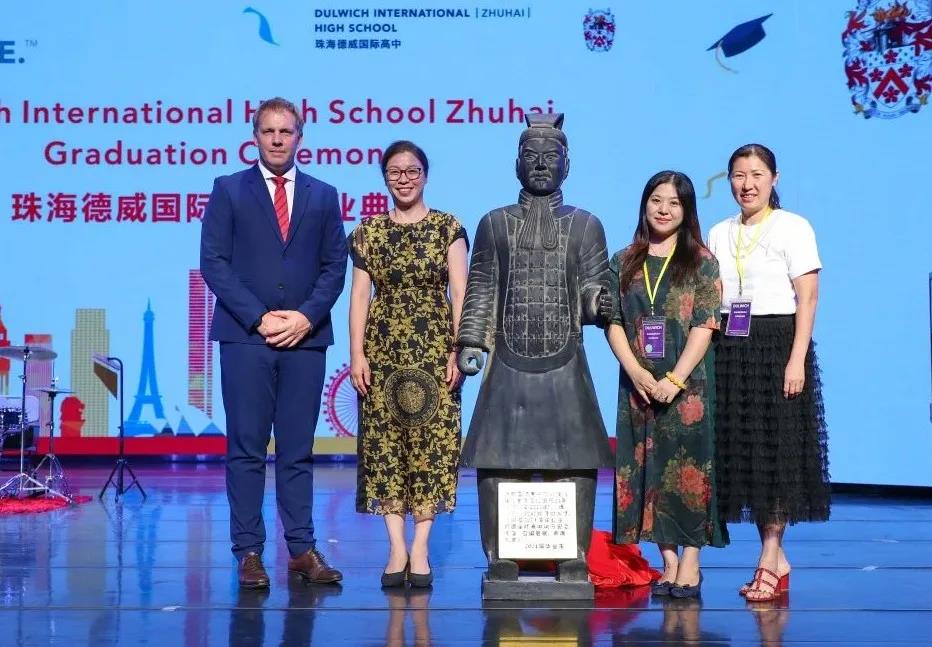 Ms Liu, representative of Y13 FOD (Friends of Dulwich) and a mother of two Dulwich students made a short speech at the ceremony, "As a parent, I'm very grateful and happy to see how the children have gradually grown up to become mature young adults throughout the four years' time at Dulwich, with global perspective, brilliant talents and rich experience. They have been working hard to acquire a wealth of knowledge, enjoying themselves in a wide range of activities, making good use of their time at Dulwich Zhuhai. It is an impressive and precious high school journey for all of you."
Congratulations again to the Class of 2021 and their families. All the best to our most recent graduates as they now becomemembers of the Worldwise Alumni Network and begin their journey into the world. Good luck!