Fuelling her Dream as An Expressive Pianist
Classical music was once perceived as a kind of luxury leisure pursuit for upper-middle class citizens, an art that might be difficult for the general public to understand or appreciate. With the ever-increasing music education throughout the years, classical music is being widely introduced in various formats in urban lives. This type of art has been accepted and appreciated gradually by the public.
Debbie Z, a Y13 student at Dulwich International High School Zhuhai, has studied classical music for almost her whole life. During her time with musical instruments, theories and histories, she has witnessed how fine art has been perceived and loved by more and more people, and has made up her mind in becoming a pianist.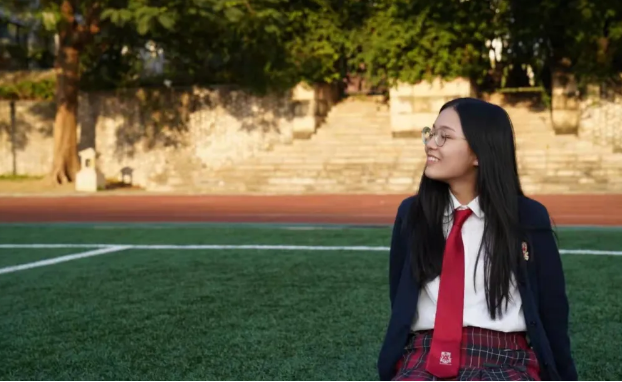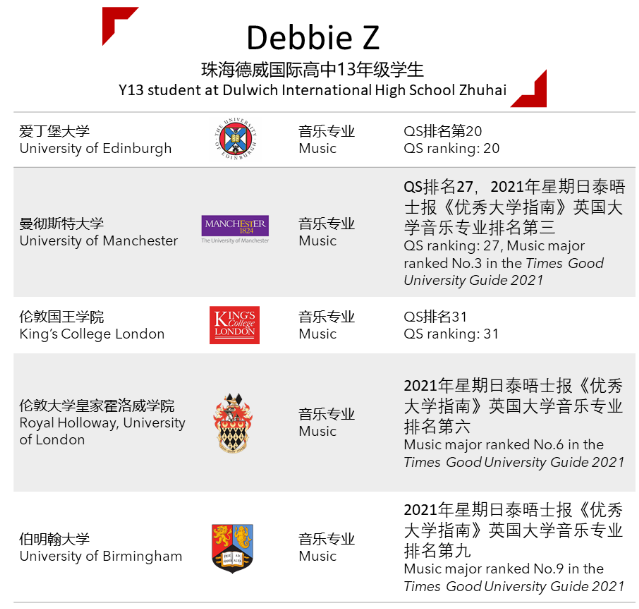 An expert in both Chinese and Western music
Debbie began to play piano at the age of six and came into contact with the traditional Chinese string instrument Zheng when she was in Grade 4. It was a live Zheng performance, where she was attracted by how it blended both strength and softness of the song and the emotion of the player, and made up her mind to the new musical instrument. Although it is often the case that people specialise in one instrument, it is not mission impossible to be master in several, as there are a lot in common in music. Debbie picked up Zheng quickly and plays very well.
"When applying different techniques in playing piano and Zheng, I am able to learn the Western culture and history, and being the advocate for traditional Chinese culture to the world, through the different timbre and melodies presented by the two instruments."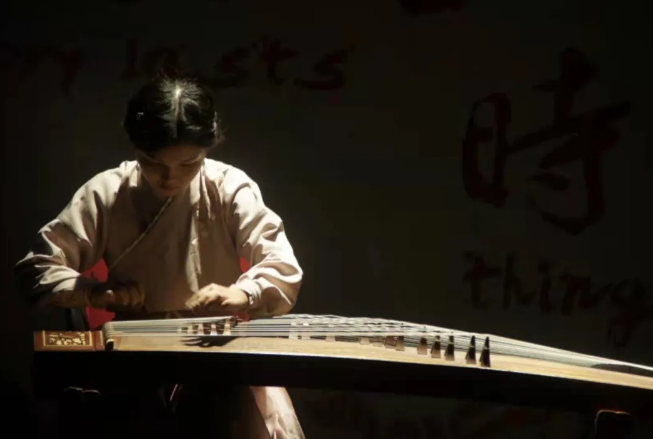 Debbie has achieved Level Ten in Piano Grading Test of the Chinese Musicians' Association, and Level Eight in Zheng. Piano is her priority and Dulwich Zhuhai plays an important role in her pathway to Europe, where classical music originated.
During her time with Dulwich Zhuhai, Debbie was able to balance her study with her music well, and has performed at major school events many times, such as Founder's Day, Festival for Traditional Chinese Culture and Christmas Concerts. She was also invited to perform at the launch of the Dulwich Early Years Centre in Shenzhen.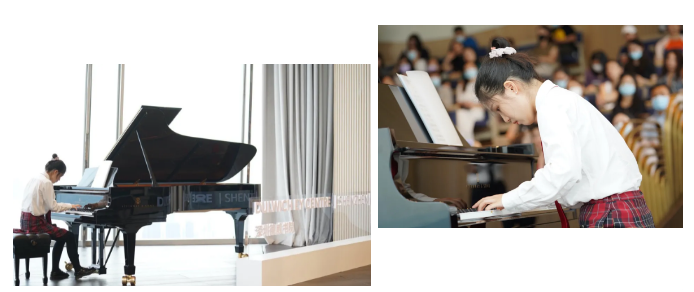 When talking about the environment for music study at Dulwich, Debbie was excited to share her experience, "Our schoolmates are talented in various fields. Many of them are not proficient in playing music but are passionate about it. They would participate in various musical activities and competitions and enjoyed the time with it. It inspired me a lot for my performance. When you are working on something that is of many people's interests, you will be pleased even when it is the regular practice on your own. The experience at the annual Dulwich Festival of Music (DFM) was impressive too. I spent about a week with students from different Dulwich schools for a concert, where I can play with other musicians instead of a solo pianist. I really enjoyed it!"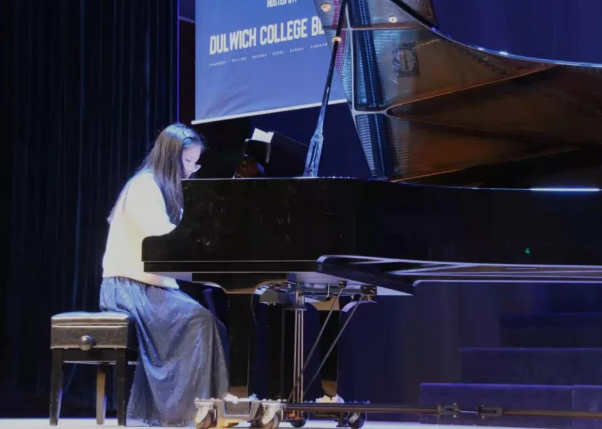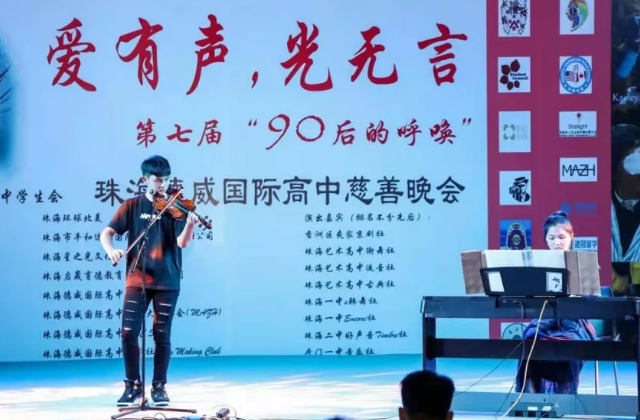 An advocate for classical music
In her journey with music, Debbie has been observing how the perception for classical music progresses during years. Many people considered music as a mysterious art form with a lot of barriers to approach, and only could one understand it when following certain standards. However, Debbie thought that every individual musician and audience could have his/her own opinion to a song, as each song represents different life, experience and emotion of different composers.
She likes to share some classical music work to her schoolmates every now and then, introducing the implication of the melodies to them.
"Music connects the feelings and emotions of people by breaking the barriers of social identities and hierarchy, time and space difference."
Debbie also enjoys discuss music with schoolmates from different year grades or Houses in her co-curricular activities, even during a hiking or rock climbing events which has less to do with music.
"I love to be with others and exchange ideas with them. I was quite surprised and happy to learn that they would try to appreciate classical music after engaging with me."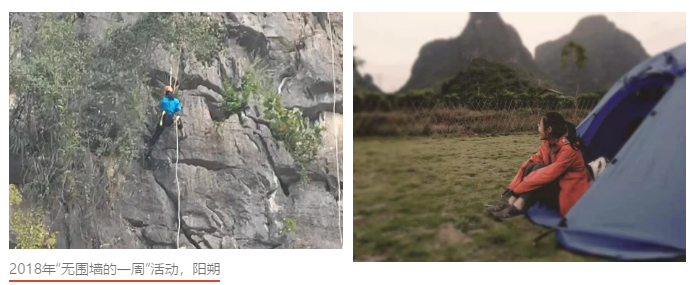 A new chapter with music in UK
"Most of the music students spend most of their time practicing the assigned pieces for the grading examination, while the exam-oriented music education is still the mainstream. However, music is more than a combination of notes and rhythm. Music lives in its unique way throughout history. Each note represents the spark of thought from each composer and performer. It is very important that when playing music, your own thinking and perception of the work should be incorporated into your performance, in order to further presenting the behind-the-scene stories and emotion to your audience."
Being a pianist is the career that Debbie is pursuing. It's part of her plan to return to China later on, sharing her experience of studying music abroad to junior students who are aspiring to take music as their major.
She has received five conditional offers in music major from British universities. When reviewing her application process, Debbie was grateful for getting in touch with an alumni who's major in music, introduced by the University Councellor at Dulwich Zhuhai, Dr. Luis Perez. Leveraging the experience and suggestion of the alumni, Debbie sorted out her "wish list" and prepared substantial materials for the application, further revised the details of her Personal Statement with the help of Dr. Luis Perez. "He was very kind and responsible. Not only has he amended the structure of my PS for a more competitive one, but also every single word which could better describe my advantage, as well as my in-depth feelings to music."
Debbie is about to start her new journey in the UK soon. "I will study and practice hard, improving my technique and accumulating more on-stage experience. Hope I can be successful in the future, so that I would be able to share my experience to junior musicians to help them success."