Dulwich International High School Zhuhai: Top in the World
Since 2003, enrolment at Dulwich College International schools has grown to well over 9,000 students hailing from more than 60 countries. The group now comprises 10schools in seven cities and four countries in Asia. Growth is surely a sign of our success, but what matters is how we use it.
Dulwich International High School Zhuhai has translated that success into a remarkable set of results for our students across the board. But this year there have been some truly outstanding achievements by three of our finest students, each being recognized for "Outstanding Cambridge Learner Awards."
We are pleased to announce that: Sunny W and Corrina W scored "Top In World" in their CIE International AS Level Mathematics exam in June.
Effie W scored "Top In China" in her Cambridge IGCSE Geography exam.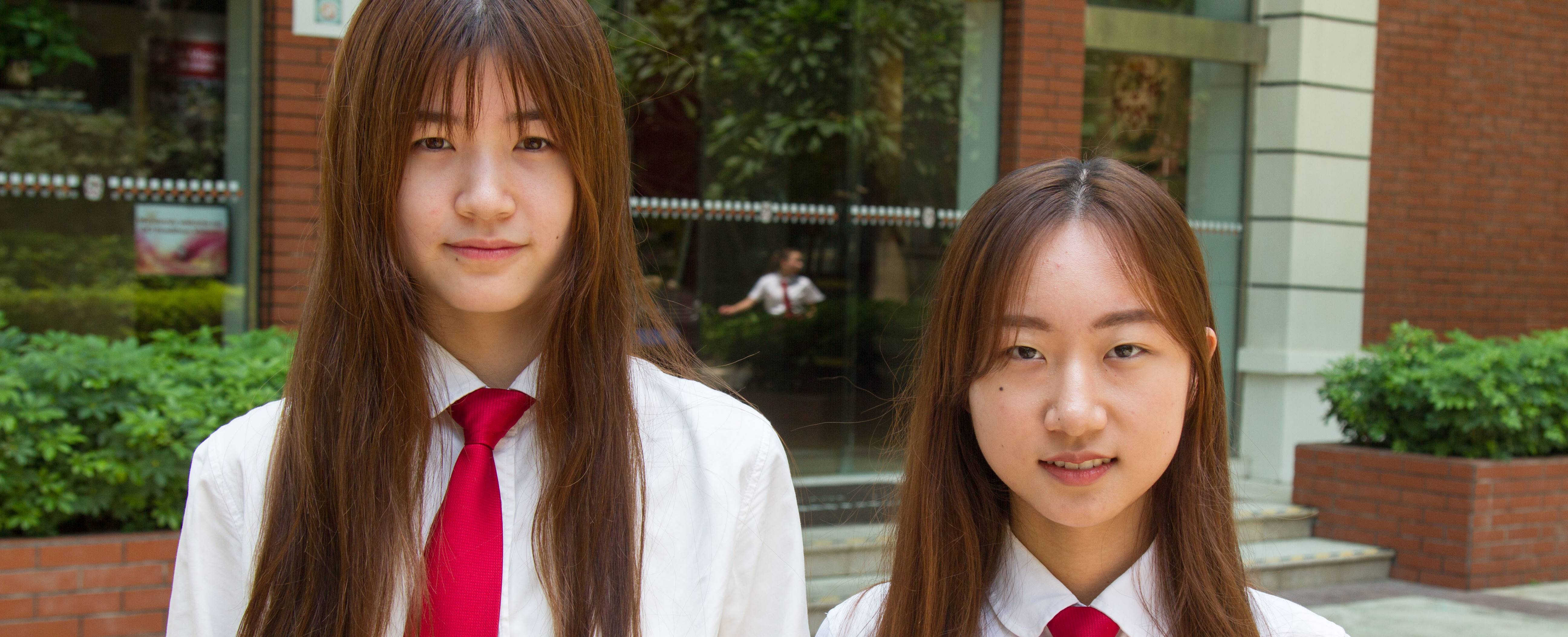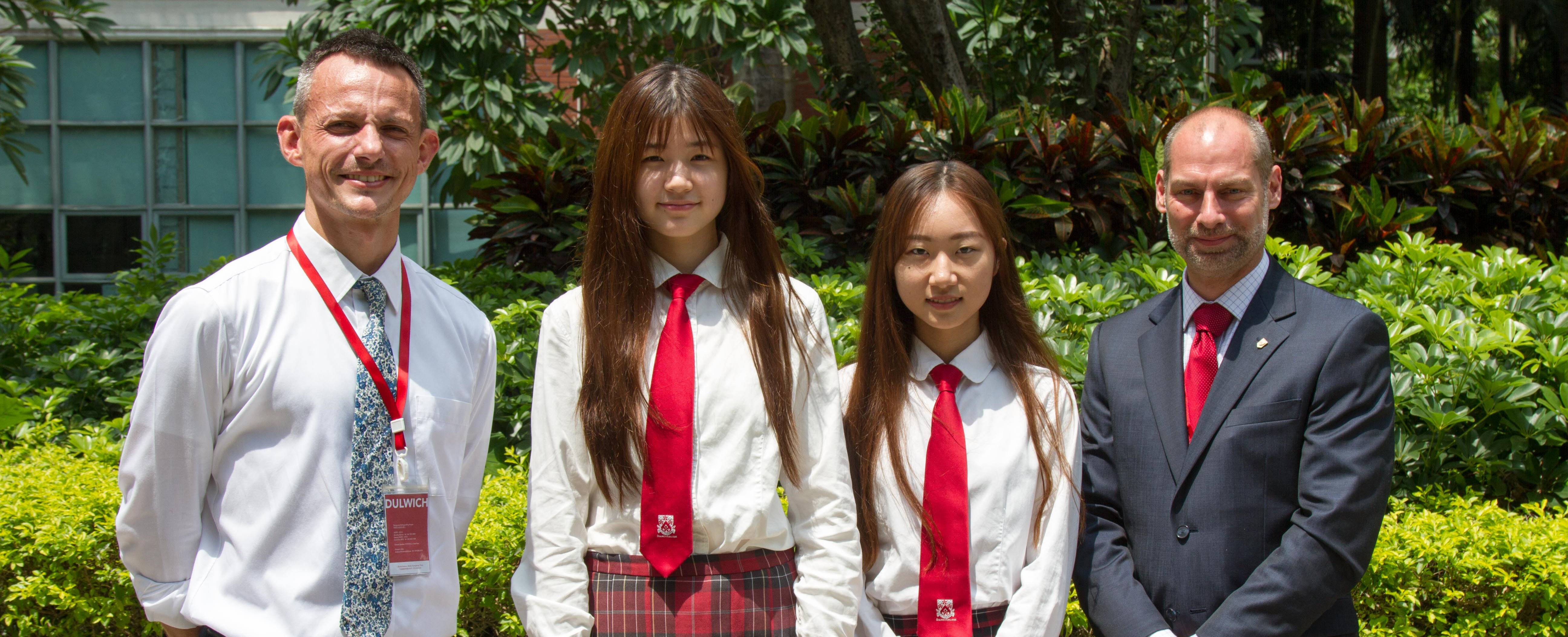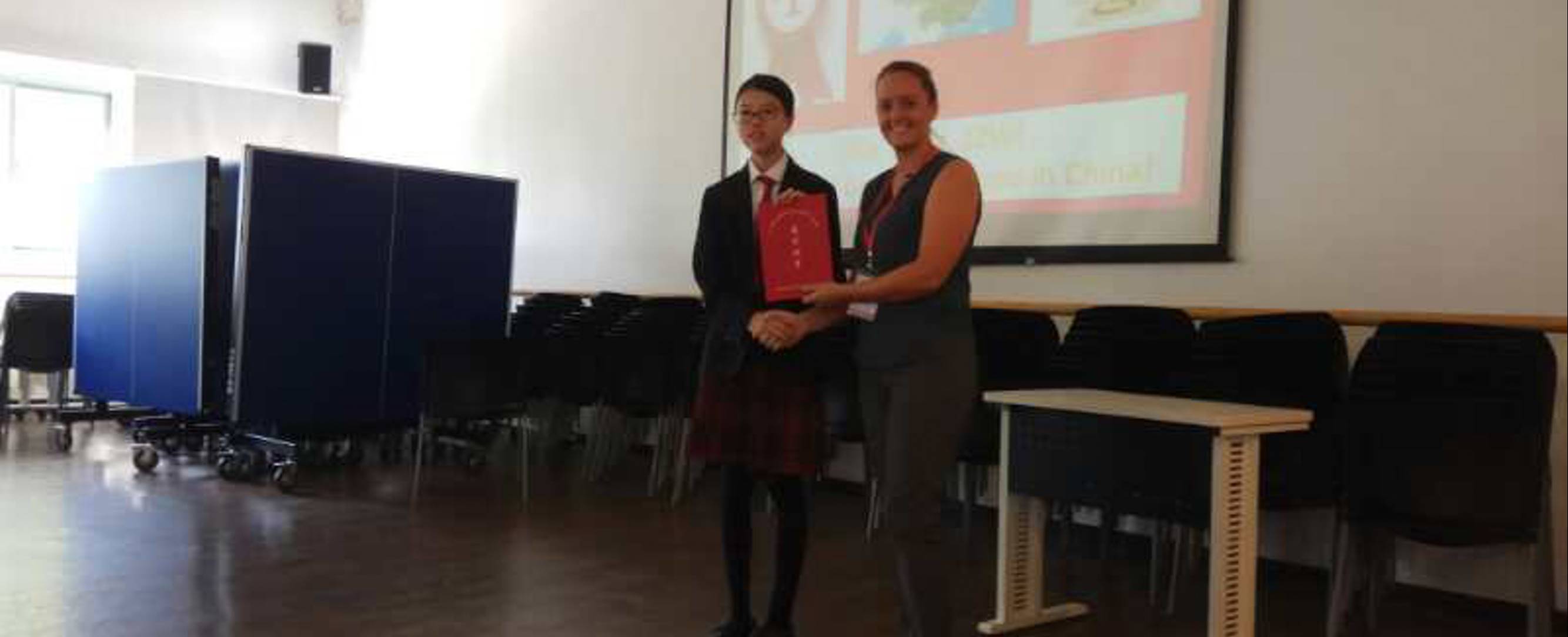 Dr. Sumner, Head of Year 13 said about Corrina W and Sunny W, "Our current group of year 13s got a fantastic set of exam results in Year 12, with our highest ever percentage of grade A and B grades for AS level at DHZH. Sunny and Corrina can hold their heads high because their CIE AS Maths results marked them as Best in World. It couldn't have happened to two nicer, more modest and hard-working girls. You should be proud of yourselves. You've certainly made us proud."
Mrs. Oakley, Head of Year 12, said, "This is a phenomenal achievement, especially when you consider Effie, and all students at Dulwich, are completing this English heavy subject in their second language. She has surpassed the achievements of many first language students studying the qualification in China. Well done Effie!"
Well done Dulwich International High School Zhuhai students: Corrina W, Sunny W and Effie W.
The University of Cambridge International Examinations (CIE) is the world's largest provider of international qualifications, and their A-Level program is the most widely recognized Pre-University qualification in the world.