Heading to the US for her Dream in Green
In the fast-changing modern world with emerging technologies, environmental protection has become a global topic that cannot be neglected. Countries have implemented different policies and regulations on environmental protection, and companies have fulfilled their social responsibilities through green manufacturing. Individuals are also doing their best to contribute the sustainability of the planet.
When it comes to a high school student with a mission in environment protection, what would the story be like? Catherine C is one of the few graduates at Dulwich International High School Zhuhai who applied for universities in the US this year. Let us learn more about her dream in green.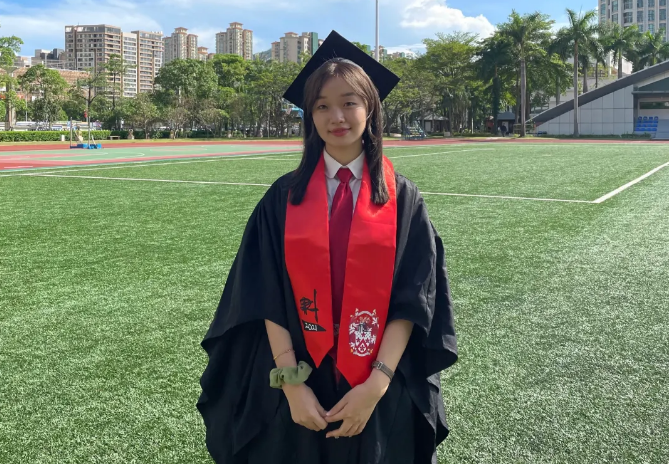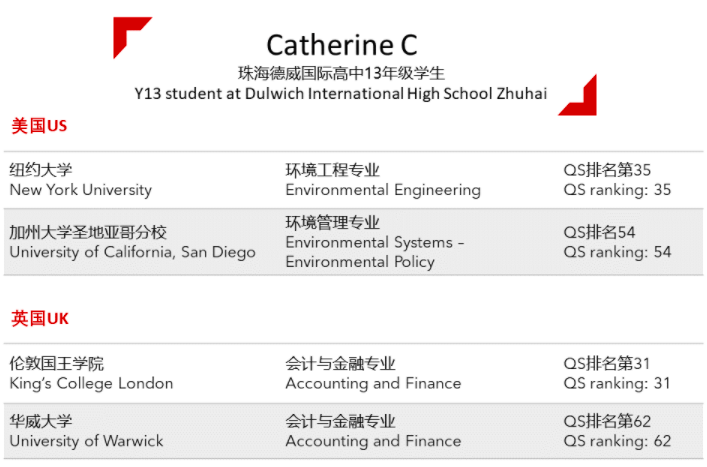 A dream sprouted on the land where she was born
Catherine was born and grew up in Baotou of Inner Mongolia, the "Capital of rare earth elements". Enjoying most of her childhood with the vast grassland and the blue sky, she has become a nature lover who recognised the impact from the industrial development model to her hometown in a relatively early age. At the beginning of her middle school study, she has made up her mind to study abroad, with the hope of gaining advanced knowledge and technologies on environmental protection, and contributing to the sustainable development to her hometown one day.
Her aspiration on the environmental protection industry started to form. In her second year of middle school, Catherine moved to Zhuhai with her family, before joining Dulwich Zhuhai. Leveraging the holistic education at Dulwich, she has enhanced her knowledge of the current development and future trend of environmental protection with a global perspective, by attending a wealth of academic and co-curricular activities.
"There was once that our teacher played a documentary in our English class to inspire the discussion on environmental protection topic. It was about how the ocean is being polluted by discarded plastics. I also joined the environmental protection CCA club at school, producing posters and flyers for certain engagement, participating in the 'Earth Hour' event... I have more in-depth understanding of environmental protection, which leads to stronger willingness to engage myself in that business."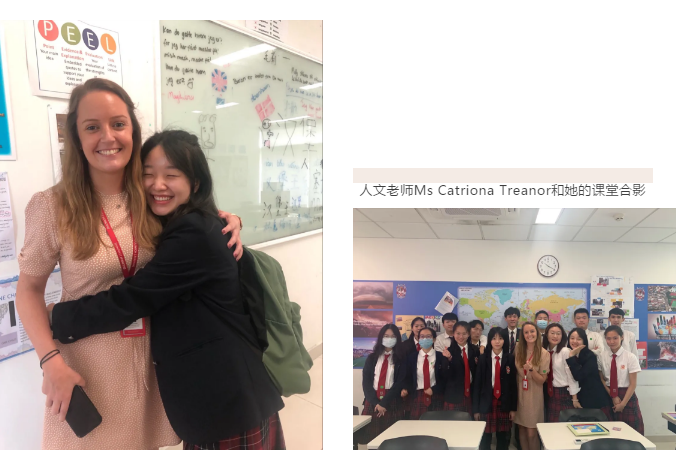 Environmental protection: Every single step counts
In addition to environmental protection, Catherine also has a keen interest in Geography. When travelling to different places, she would pay extra attention to the relationship between the local geographic and social development.
It was the "The Duke of Edinburgh's International Award" activity she took part in in Y10, where she and her schoolmates have spent five consecutive days in the wilderness area of Hong Kong. "We had to carry heavy bags, cook in the mountains, set up our own tents, wash dishes with leaves... The experience was an arduous but unforgettable journey. Not only can I cooperate with students across different year groups and establish friendship with them, I was also able to have a thorough view of Hong Kong besides its skyscrapers. What impressed me most is the balance and harmony built and shared by the nature and urban life in this small land, in terms of land scale."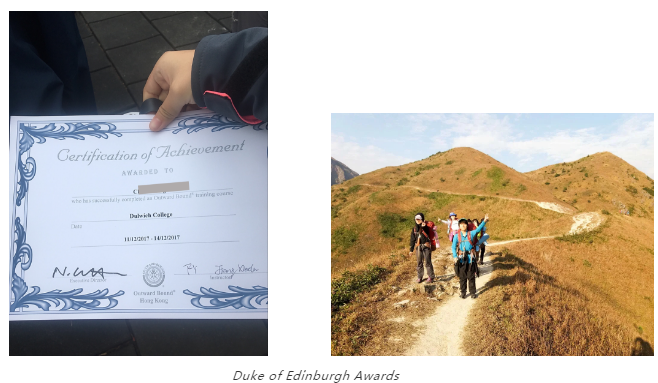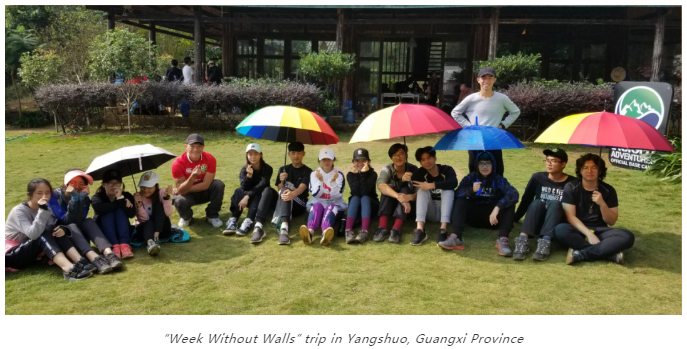 Later, Catherine finished a 7,000-word essay on the Land Use in Hong Kong, exploring the connection between sustainability and land utilisation in modern cities. This paper also became one of the supporting materials for her university application.
"Environmental protection is not something that could be accomplished overnight. It is an ongoing business that requires for tiny action or activity accumulated from time to time in a long term. Perhaps some actions look trivial for now, but it will definitely matter somehow, some time in the future. Every practice and experience at Dulwich Zhuhai takes me closer to my ultimate goal."
Catherine hopes to establish her own company in the future, incorporating cutting-edge technologies to create sustainable business and lifestyle that are more friendly to the nature.
Chasing her dream in green in the US
This year, there were only a few graduate students at Dulwich Zhuhai who have applied to universities in the US. Catherine is one of them with her own insights on the process. "I have been preparing for it ever since Year 10. I put full effort into every exam, internal and external competitions as well. All of them would speak for my capability and advantage which played a critical role in the application. In Year 11, I participated in a two-week Summer Program at Brown University to familiarize myself with the campus and environment in the US in advance."
She added that studying A-Level at Dulwich didn't become a barrier in her university application and it should never be, as the curriculum is recognised by prestigious universities around the world, as well as most universities in the US.
Catherine recalled the support she was given by Dulwich Zhuhai's school university counsellor on her Personal Statement (PS). "I started to prepare for my PS during my Y12 summer holiday, trying to get feedback from the counsellor as soon as the new school year started. We sorted out the priority of my target schools in different categories, so that I can strategically and efficiently carry out all the plans and implementation."
Catherine's tips on university application:
1.Take every examination seriously and aim for your Personal Best at each;
2. Take part in different co-curricular activities to explore your talent and advantage, which can help build a competitive profile in your university application;
3. Kick off your Personal Statement as early as possible (leveraging your Y12 summer holiday to work on a draft);
4. Understand the various application requirements of your target schools and prioritise your application;
5. If possible, attend some Summer Camp/Exchange Program at your target schools.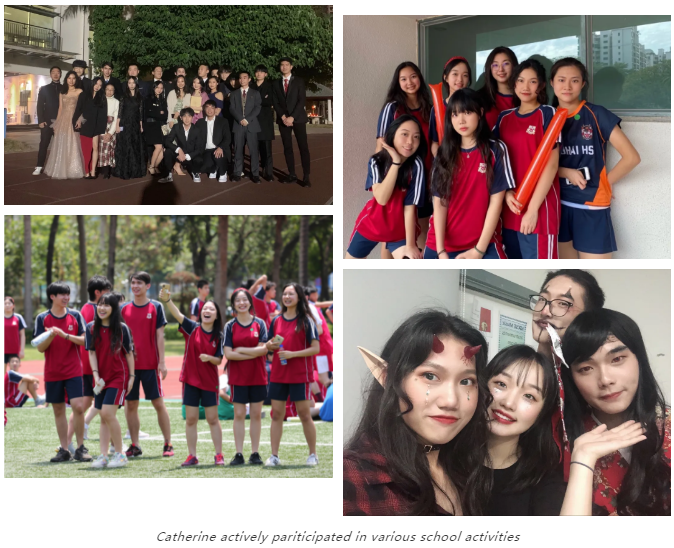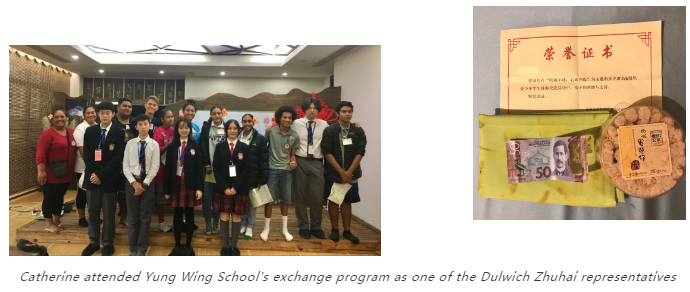 Catherine has now received the offer from her Dream School - the New York University, with the environmental engineering major. She is now ready to head off to the United States for her dream in environmental protection.
"I believe that the scientific and technological development can drive the industry to the next level. I look forward to becoming a part of it, promoting environmental protection around the global in a new era. "